I Can't Go to Either of These Wicked Shows on Friday Night (But Don't Let That Stop You)
If you happen to be in Toronto: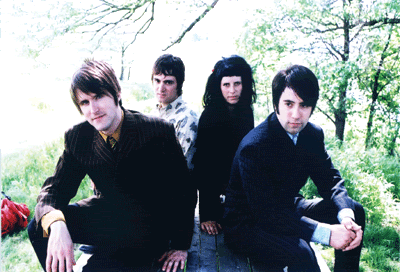 Montreal's amazing
Les Sequelles
, who were among my Top Ten Fave Shows of 2004, will be shaking things up at Sneaky Dee's. (Pick up "Tes Chansons Cruelles" or be very, very sorry.)
Stephane Plante (left) makes me happy to be a woman.
Brought to you by the fine lads at
Bring 'Em On In.
AND
If you happen to be in Hamilton (although god knows why you would be):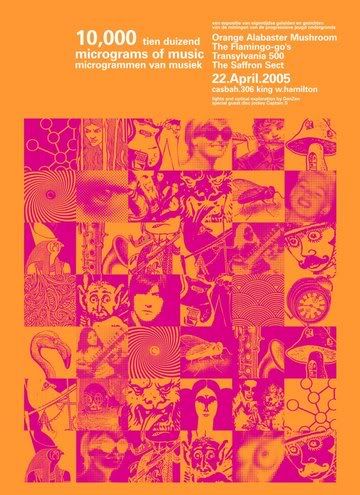 Go for
The Orange Alabaster Mushroom
.
Stay for
The Saffron Sect.
Trust me on this one.
Attend either of these sure-to-be supremely awesome shows and exceed your daily recommended dosage of yummy mod boys.
In the meantime, I eagerly await next Friday's Garage Rock Championship Match, which will pit the menacingly fierce
Tijuana Bibles
against the mop-topped, rake-thin and slightly pallid
Midways
.
1-2-3-FIGHT!
(Now playing: "Psychotic Reaction", Count Five)