Paradise City
I'm remembering why I loved Kingston so completely. It's small and charming and beautiful and everything or anyone you could ever need is a five minute walk away.


I feel like the best possible version of myself when I am here.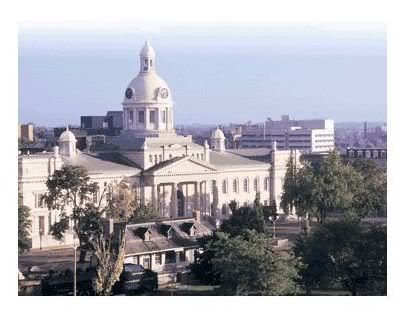 I'm really enjoying my internship so far. The people at the Whig are friendly and funny and are actually interested in who I am and what I want to write for them. It was ridiculous how many times people checked in on me throughout the day to make sure I was doing okay. I would never have experienced anything close to this in Toronto or Montreal.
Some Kingston highlights:
A kick-ass Hidden Cameras/Dandi Wind show at Elixir
Frequenting my beloved Toucan three times in as many days
The happy consumption of much grease from a variety of eateries, including Morrison's
Discovering a sooper secret rehearsal of my most favourite Kingston-based band, The Orange Alabaster Mushroom (fronted by the amazing Mr. Greg Watson) at the Scherzo. I sat in on it for a little while and pretended the show was just for me. Since I know Grog will read this: thanks very much for "Lucy Leave".

A late night sex toy reconnaissance mission with Jenny
Lindsay will be here soon. We're going to party like it's 2003.
(Now playing: "Don't Lead Me On", The Smoke. And holy smokes!)