London Calling (Paris Be Mine)
Big news on the horizon!
Tomorrow, for the first time in my life, I am leaving North America and going to Europe.
You already knew that? Oh...okay...good job, then!
But wait, there's more!
After more than 2 1/2 years of faithful blogging, I have decided to retire You're The Bee's Knees.
I started this blog after graduation as a way to keep in touch with my university friends. Unfortunately, it's too easily accessible to strangers who google my name and to people who are no longer in my life in any meaningful way. This blog has served its purpose. It's time to move on.
Since old habits die hard, I'll be starting a new blog under an alias. I will not be posting the link here. If you'd like access to it, please write me a catch-up email of no less than 4 hefty paragraphs, detailing news of work/school/lovelife/family/etc. Tons of people check my blog who I haven't heard from in weeks or months or even years. It's one-sided and voyeuristic and completely unfair. Tit for tat, people!
Wish me a good trip! I'll be posting photos on my new blog, if you're coming along for the ride.
Thanks for reading.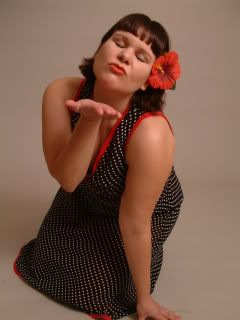 (c) 2006 Art Litwell
(Now playing: "Vanishing Girl", The Dukes of Stratosphear)