I'm an Adult Now
Today was my first day of
school
work.
It was fun and it was good.
I like my co-workers.
They are nice.
I listened to Morrissey on iTunes. I like Morrissey. He is nice.
I have a story for you!
Me and sandwich in cafeteria:
(Eat eat eat.)
Cool girl: Hey, new girl! Wanna come have lunch with us?
Me: YAAAY!!!
Here is a picture of us holding hands and being happy.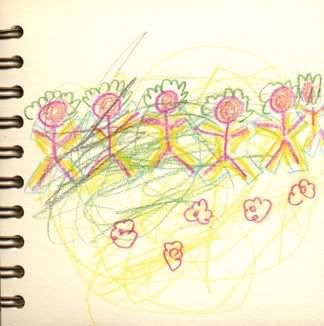 (The sun is there too but he is sleeping.)
I love
school
work!
(Now playing: "Sunshine Lane", Jersey Thursday)