Every Day I Write the Book
Chrissy
tells me that her play, The Spadina Monologues, would never have been written had she not been living downtown.
She says that growing up in the suburbs of Montreal, and then in the suburbs of Toronto, stifled her creative development. I agree. I feel stunted. I feel slighted.
Write what you know. But what if all you know are fences and mowed lawns and concrete parking lots strewn with broken glass and tied-off condoms? What if all you know are doughnut shops, gas stations, strip malls and power fields?
Someone
I know did manage to make literary lemonade out of this suburban lemon. He is a bit of an exception, I think.
But then again, Carole Pope grew up in Scarborough. Mike Myers. Eric McCormack. Jim Carrey. All successful. But more importantly, they all managed to escape this place.
I am trying to write at least 200 words a day. There has been a novel living inside of my head for some time and it's time for me to let it out. I am on page 19 at the moment and I know where it's going. It's not about a jaded university graduate trying to make her way in the world, either. I think it's maybe a story worth telling.
I'm doing some other writing, too. I try to write for
Chart
whenever I can, but it's going to get more difficult once I start my new job (I will be getting paid to write about music, incidentally).
UmbrellaMusic
has also come a-wooing. They mail me CDs, which is very accomodating indeed. I am also going to contribute to a new online city guide.
The suburbs will have me for a while.
I am going to try to be an exception, too.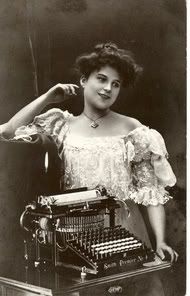 (Now playing: "The Way We Get By", Spoon)