Bonne fête à moi!!!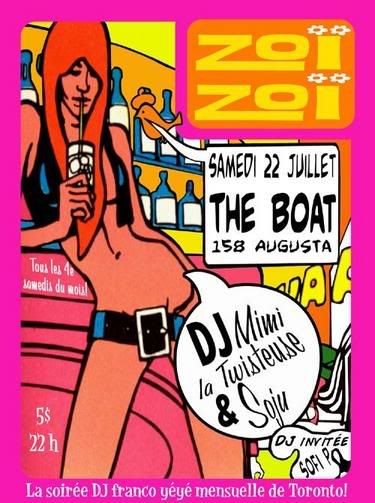 My setlist (to the best of my jumbled recollection):
L'Appareil A Sous – Brigitte Bardot
Chante – Ronnie Bird
Shu Ba Du Ba Loo Ba – Serge Gainsbourg
Champs D'Elysees – Christine Pilzer
Je Cherche – The Gruesomes
Girl – Les Sequelles
La Junglomanie – Les Lutins
Ils Sont Si Gentils – Op'4
Monsieur Le Son – Les Sequelles
Ostrogoth-A-Go-Go – Les Breastfeeders
Rouge Rouge – Christine Laume
Sur Une Nappe De Restaurant – Jacques Dutronc
Cocktail Monotone – Les Sequelles
L'Amour Entre Animaux – Comme Un Homme Libre
Moi Je Joue – Brigitte Bardot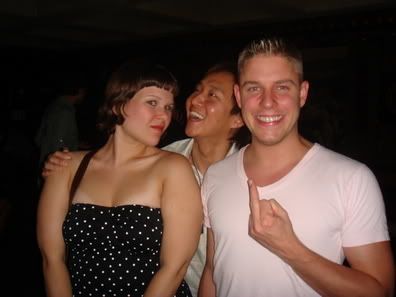 Me and the 'mos.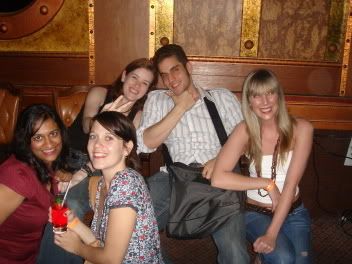 Anji, Lynchy, Alli, Garry and
Joni Mitchell
Christine.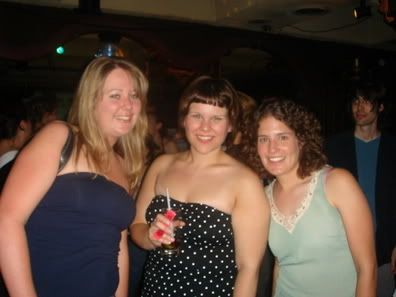 Contrary to popular belief, Guelph, Scarborough and Mount Pleasant, Michigan are the party capitals of North America.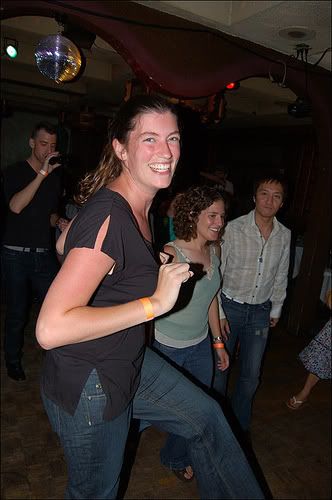 2006 Lindsay does her very best impression of 2001 Lindsay.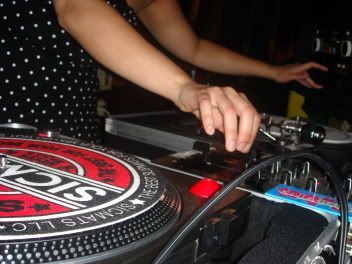 The birthday girl takes the reigns.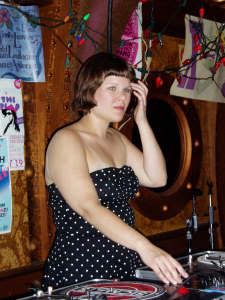 Levels? Check. Bangs? Check.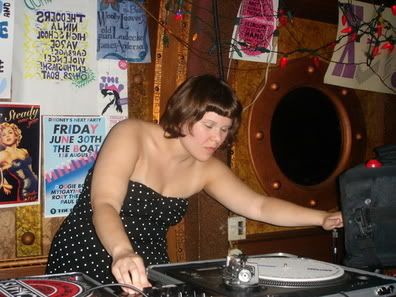 I did my entire set with my eyes closed! They wouldn't let me tie one hand behind my back, though. They were all, "Pffft...showoff."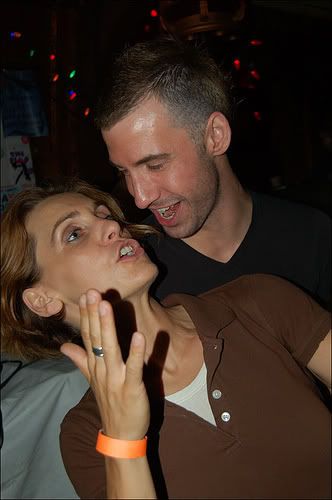 I'm not convinced that Marie and Phil aren't in 100% tru luv 4-eva!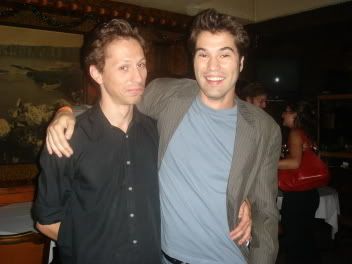 If you think these fuckers are handsome, you should see their dad!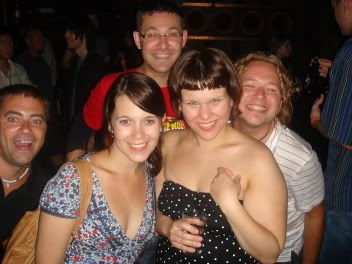 We have no idea who those dudes are.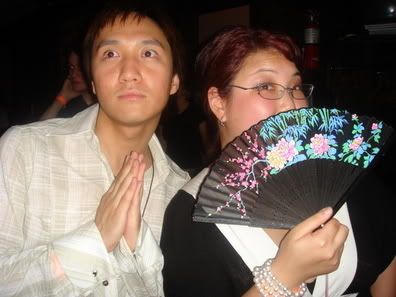 I asked Tony and Gloria to do their best impression of Asian stereotypes. The resulting glory happens to be my most favourite picture of all time.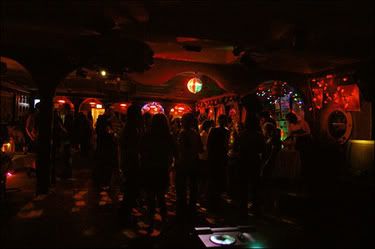 I know a place...
Thanks, everyone! 26 has been swell so far!
(Now playing: "I Know A Place", Petula Clark)
Photos by: Allison, Erin, Gloria, Garry and Lynchy!