I've Got Beach Tar on My Feet
"J'ai pas d'argent, j'ai pas de chance, j'ai pas d'amis!"*
That's not entirely true.
I may be totally broke ($10 in my pocket, $2.17 in my bank account, about $1400 owed to my parents, Bell Canada and VISA - please hurry up, Thursday!) but I still managed to have a good time this weekend.
That being said, I present: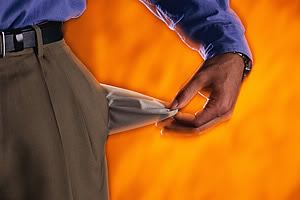 The Bee's Knees Guide to Having Fun on
a Tight Budget
Spend Friday night watching a movie in bed with your one true love. In my case, my one true love is Zach Braff. The movie was "Garden State", which I'd never seen. I borrowed a screener copy from work for the low low price of free. Cost: $0
Have a delicious three course dinner at your parents' house! (Happy anniversary, mom and dad! I hope you never find my blog!) Cost: $0
Check out a fab lounge singer (who also happens to be your cousin) at a bar in the west end. There will be no cover. Your cousin's lovely fiance will pay for your soda. After last call (when you're starting to get a bit peckish), a weird and creepy stranger will come off of the street and offer your table free pizza. You will all eat a slice (it will be delicious). You will worry about poison after it's too late. But...hey hey! Free pizza! Cost: $0
Spend a gorgeous Sunday afternoon playing (an abortion of) volleyball at the beaches. Get a tan. Get 3rd degree sand burns on the bottoms of your feet. Get soft vanilla ice cream which tastes better than anything in the world on a hot, sunny day. Cost: $2.50
Total cost of weekend: $2.50.
Moi, j'suis une fille responsable.
(Now playing: "Sunny", Dressy Bessy)
*
with apologies to Jacques Dutronc