The Dress Looks Nice On You
Due to popular demand, here are some photos from yesterday's wedding: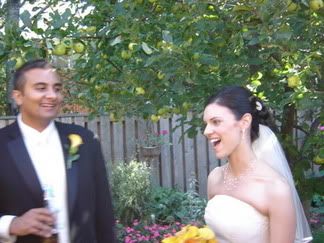 Hussein and Linda share a laugh...AND a last name! Holy shit!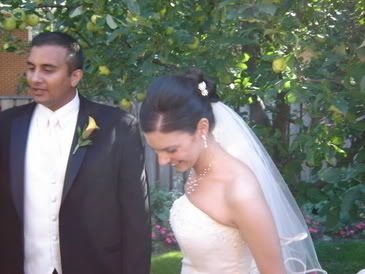 Linda's sparkly shoes are fascinating. Even she can't get enough of them.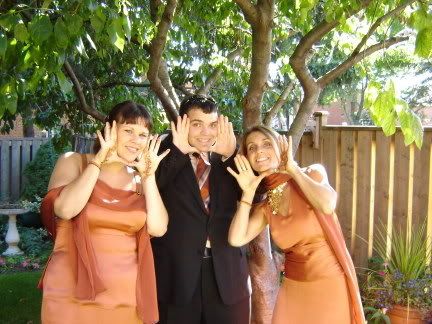 Me, John and Marie do a little mehndi Vogueing.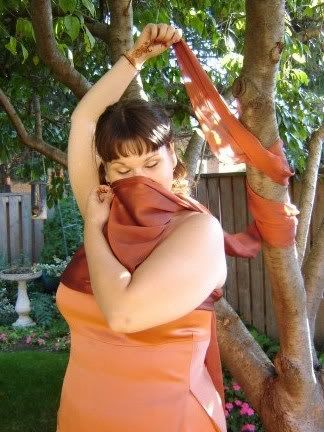 Bollywood or bust.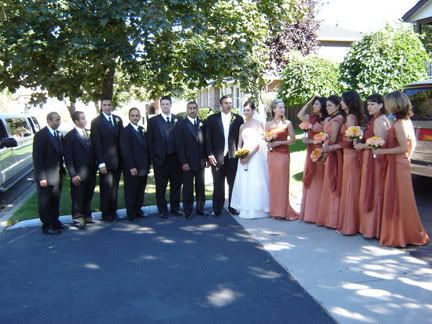 The wedding party in all of their autumnal glory.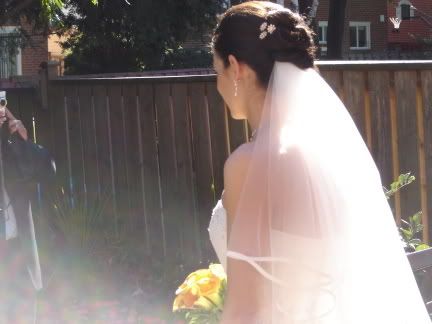 This photo would be magical if it weren't for the dude to the left of the shot. (I should really learn how to crop.)
Congratulations once again, you crazy kids!
(Now playing: "Evening Gown", The Left Banke)