All Dressed Up
Man oh man. This is rapidly turning into some form of intense photo blog. I'm extremely sorry if you're a sucker with dial-up, but you really can't do justice to pretty like this in mere words.
FAKE PROM!!!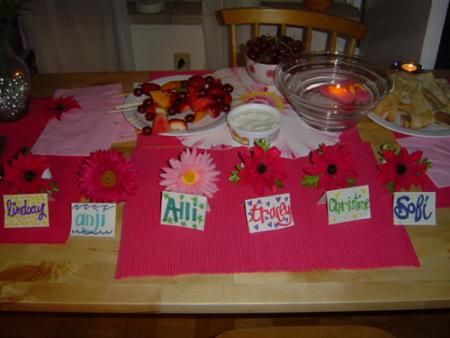 Lawd a'mercy! Martha Stewart would envy such a glorious spread!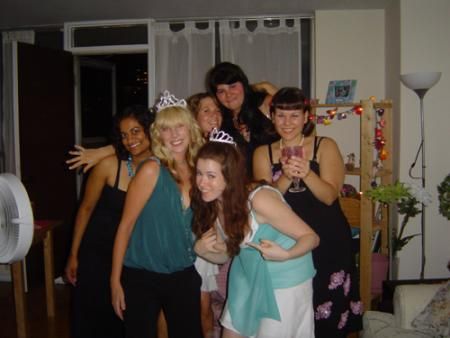 The prom is fake, but the alcoholic flushes are very real.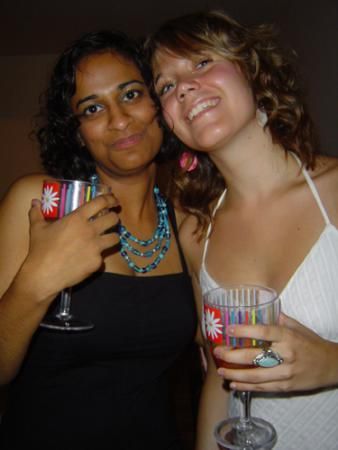 The hostesses with the mostest...es.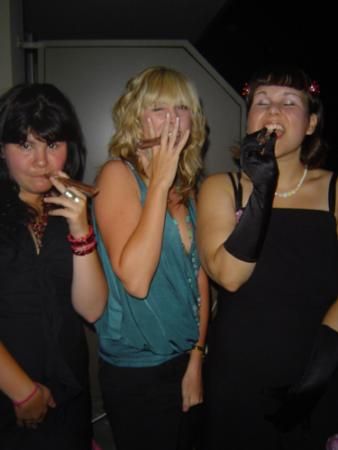 Eat your heart out, Miss Lewinsky!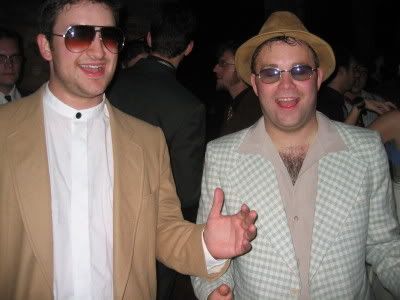 Ratcliffe and Cowan both looked AND smelled like my uncle!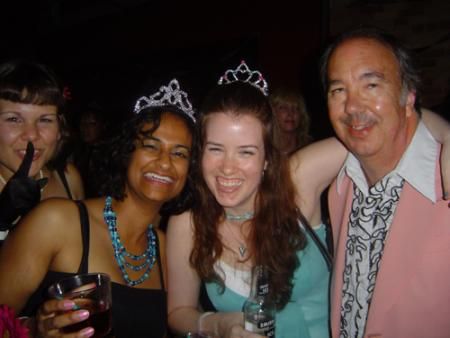 Keep it like a secret.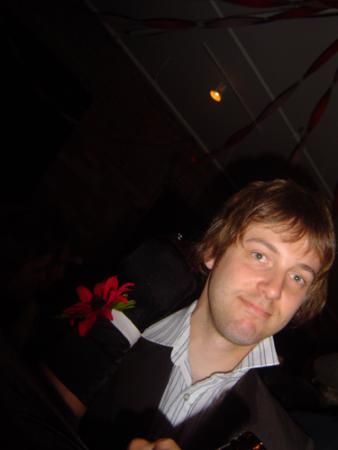 Hickey, secure in his masculinity, tries my glove and corsage on for size.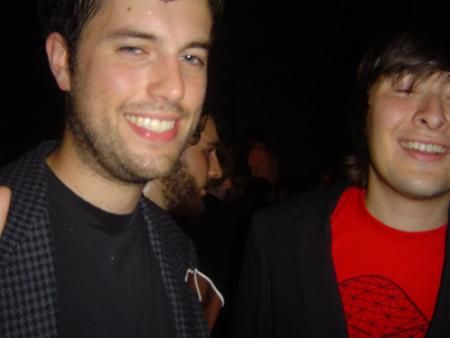 MATT KING!!! (And Meligrove Mike.)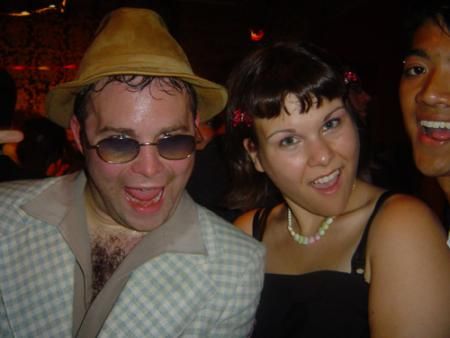 Haggard and sweaty. Such stuff as magical memories are made on.
Thanks very much to the ladies of Dundonald, Superintendent Reibling, and all who made the evening a smashing success!
(I can still taste peach schnapps.)
(Now playing: "Pheromone Smile", The Dirtbombs)