I LIKE SHINY THINGS!
I would like to introduce you to my new favourite shiny thing: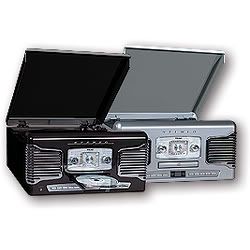 Mine is the silver one. And yes, it is indeed a combination CD player/turntable.
Do you know what this means? This means that I can listen to records IN MY ROOM! No more mandatory relegation to our icky dank freezing cobwebby basement for to hear records!
A happy girl is me!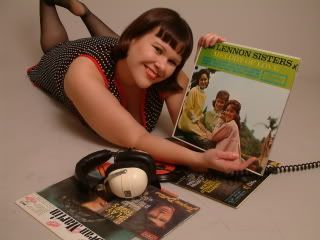 (c) 2006 Art Litwell
(Now playing: "Oh Oh, I'm Falling In Love Again", Jimmie F. Rodgers...on VINYL! Blissssssssssssssssss!)