Shampoo Planet
On the metro yesterday, I saw some pretty awesome graffiti. Tragically, I don't own a digital camera.
I decided that I wouldn't let that stop me from sharing, so I've re-created it as best I can, below: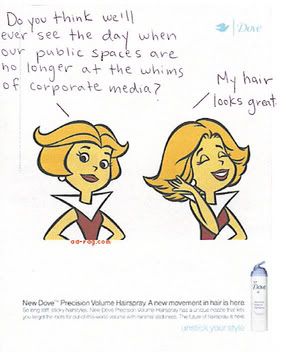 I like how using Dove shampoo completely washes away Jane's concerns about the omnipresence of advertising.
She's right, though. Just look at that shine!
(Now playing: "Cat in Sunshine", The Lucksmiths)