Wham, Bam, Thank-You Love!
Last night, I attended my final
Blow Up
.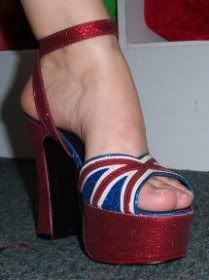 It's changed quite a bit from the night I loved so fervently a few years ago (i.e. the new venue is crap, the turn-out was meagre and the tunes were a far cry from purist British music - The Postal Service?! What the shit?), but I still had a good time and was surrounded by some of my very favourites.
I made sure to shake the hand of Mr. DJ Davey Love (He of Mammoth Silver Muttonchops) on my way out and sincerely thanked him for giving me a really great night to cut a rug every summer during my undergrad.
These days, mod nights seem to be a dime a dozen, but Blow Up was my first and will always have a special place in my heart.
(Now playing: "Wasting My Time", The Riots)