Attention, Stalkers!
I'm making my Toronto DJ debut this Friday night at the Embassy (223 Augusta Ave) as part of the
Torontoist
party.
My DJ chops are a mite rusty and Toronto is much less forgiving than Kingston, so I am a wee bit nervous. Thus, it would be nice to see some friendly faces in the crowd.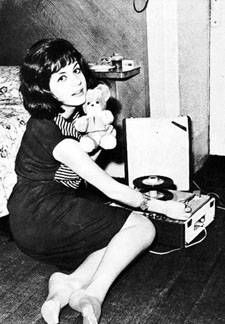 I'll be spinning as much indie/garage/psych/pop/yeye as I can squeeze in between the hours of 9:30PM and 11PM. Mr. Matthew Blair has got the late night shift, and Mr. Joshua Errett will be sandwiched in between. (I have it on good authority that he will not be playing The Killers.)
Say hi! Have a drink! Make a request! No, I won't play you some hip-hop!
Go! Team show tonight! I must Go! brush my teeth and then Go! pee before we Go!
(Now playing: "Everyone's a V.I.P. to Someone", The Go! Team)