Auld Lang Syne
New Year's Eve is always a story best told in photographs: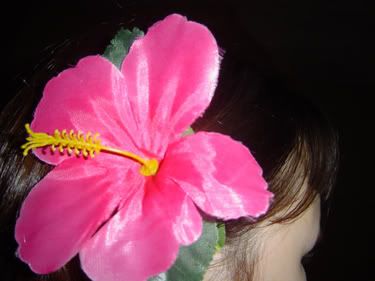 My new year's resolution is to wear synthetic flowers in my hair AT ALL TIMES.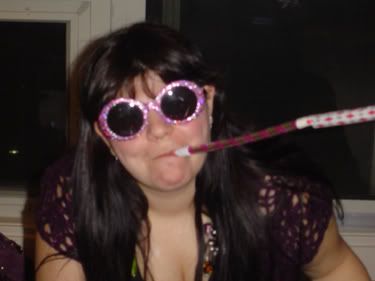 You think you're wild? This girl is Wilder.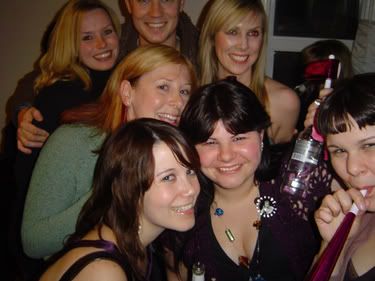 We hung out in Parkdale at
night
and lived to tell the tale!
Lindsay and I, seconds before my collarbone
leapt
from my body to start a life of its own. (I really miss it.)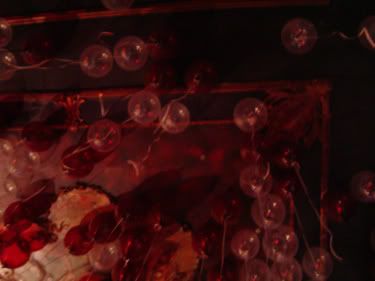 The ceiling of the Cameron House. 3AM.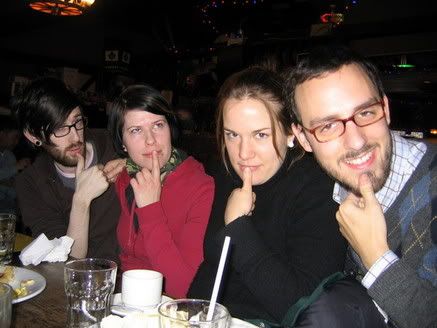 Brunch at Sneaky Dee's the next morning with a
lovely
group
of
people.
Not pictured: myself (as I was headed back to Scarborough by this time), Optimusister Kate and Kingstonite
Meghan
.
If NYE was any indication, 2006 will be full of kisses, back massages, glitter, schnapps, laughter, mild electrical shocks, noisemakers and scrambled eggs.
I sure hope so.
(Now playing: "Handle With Care", Jenny Lewis & The Watson Twins)
P.S. Today is my two year blogaversary! Flowers, candy, pints of beer and rounds of applause are accepted/encouraged.