Dear Ratsicule, Please Be My Girlfriend
Oh la la.
I have a new raging girlcrush.
Je t'adore,
Ratsicule
!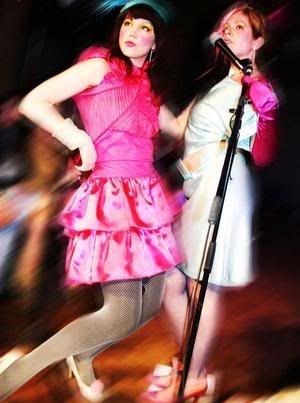 I have always been a sucker for a solid sense of humour and a pretty face. Ratsicule have both...times DEUX!
Les soeurs Bardot describe themselves as "un karaoke freakout machine, sans doute! But some people call us an electo-garage-pop sensation."
The ladies handled themselves well in the face of technical problems, a crappy sound system ("Ze sound is not gut, but ve vill make up for eet by being velly sexeee.") and a chatty crowd (including 1/2 of Sloan). They kept their composure while being energetic, hilarious and SUPER HOT!
But with songs like "I'm Too Slutty To Go To Your Party" (pssst, you can listen to it
here
), how can you not aime les fair soeurs Bardot? Please go see them if you get the chance.
I hereby award Ratsicule The Baby Harp Seal Of Approval.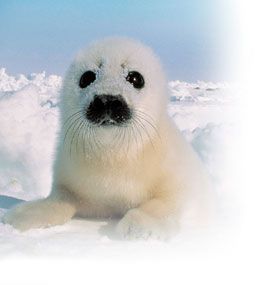 Dansez!
(Now playing: "Je T'aime Brigitte", Ratsicule)