Brab-Bab-Bab-Bap...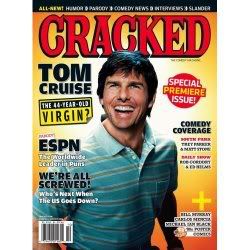 In university, I wrote for a satirical weekly paper called Golden Words. In my freshman year, one of the editors-in-chief was a guy named Jay Pinkerton. A fellow English major, Jay was this redheaded bespectacled guy whose intelligence and brilliant sense of humour floored me.
While I never had a full-blown crush on Jay, I certainly harboured a bit of an intellectual crush on the guy and badly wanted to earn his respect. Everything I wrote was an attempt to impress Pinkerton. To make him laugh
just a little bit
. He usually read my pieces with a straight face. I was convinced that he hated me.
Happily, this was not the case. After he graduated, Jay and I became ICQ BFFs and he invited me to join an email list called bad_craziness, which was populated with Golden Words alumni and current GW staffers who he deemed funny enough. It was like an electronic version of the Algonquin Round Table. Except with more cock jokes.
Anyway, every time I checked my inbox, I was bombarded with hilarious essays, comics, poems, discussions, etc. from the gentlemen (and few ladies) involved with bad_craziness. Sometimes I even contributed. The bad_craziness collective definitely helped me to become a better and funnier writer (and is partially-if-not-entirely responsible for my dirty sailor's mouth and penchant for dead baby jokes).
Jay went on to sell much of the humour writing he posted, gained a rabid internet following and was eventually offered an editorial position at National Lampoon. This past winter, Jay took on a managing editor position at
Cracked
, which wanted to re-invent itself for a more mature audience.
The very first issue of the new-and-improved (and Jay Pinkertonful!) Cracked just appeared on newsstands this week. The magazine also includes writing from bad_craziness member Peter Lynn (hi Pete!), who is a funny motherfucker in his own right. I haven't picked up a copy yet, but I am so confident in the writing abilities of these fellows that I urge you to buy a copy of Cracked as soon as you get the chance. You'll laugh! You'll cry! You'll be horribly offended!
Congratulations, Jay and Pete!
(Now playing: "Best of my Time", Jon Rae & The River)
P.S. For your reading pleasure, here is some vintage funny by Jay Pinkerton (he explains this particular comic's origins and the cult of bad_craziness
right here
).