La Musique Et La Danse
Here are some photos from last night. I am a pretty terrible photographer and have to save some of the better shots for a Sooper Secret Project (TM), so I'm afraid these are just the leftovers. They're still fun, though.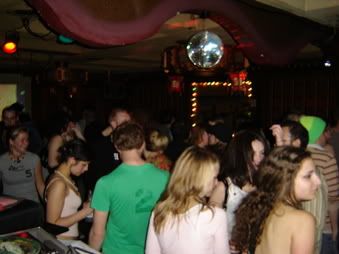 This is your brain.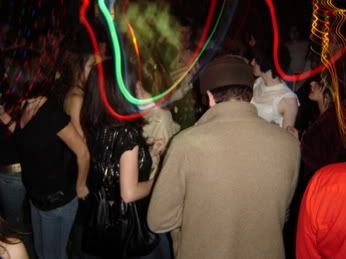 This is your brain on
Zoi Zoi
.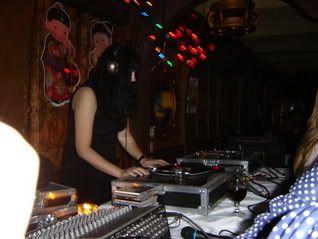 Ma héroïne!
Me and Ben. I have no idea who the guy attached to my shoulder is.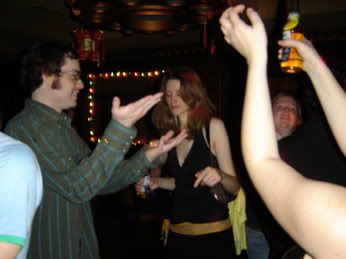 French pop = religious experience? Yes.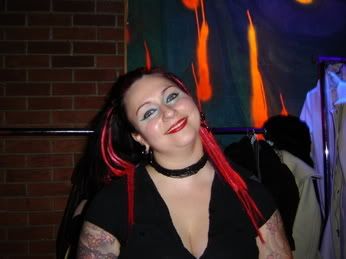 This is the rad beer wench who I befriended at Neutral.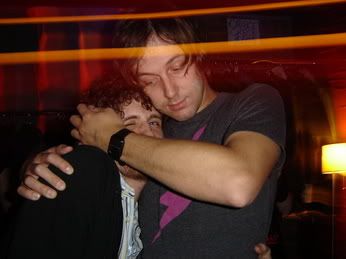 Ian's face is no match for Hickey's wristwatch!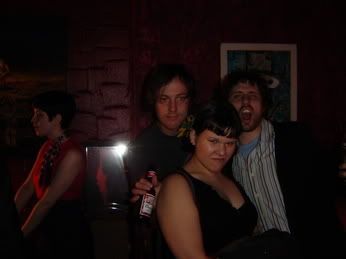 There is a very fine line between "blissed-out sex kitten" and "maniacal axe murderer". I have crossed it.
(Now playing: "Cheese", Nicole Paquin)