You Spin Me Right Round, Baby
I have a question for all of the record geeks out there.
When I was 16 or so, I won a prize package from a local radio station. It consisted of a Moist t-shirt (which thrilled me at the time), a few CDs, and a Hype! boxed set, compiled by Sub Pop records.
This is what the boxed set looks like: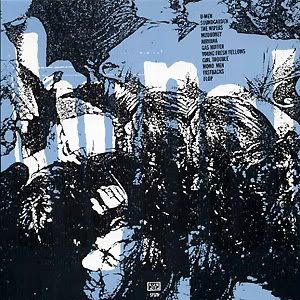 There were four 45s inside.
I didn't pay much attention to the records at the time, since we didn't have a functional record player (and I didn't even know what a spindle was until I had my radio show at CFRC, so I'd never before played a 45).
I re-discovered that boxed set not that long ago.
And oh. my. fucking. GOD.
So...four 45s. I had forgotten that they were made of coloured marbled vinyl. They look a bit like this, but with a yellow Sub Pop label in the middle of each.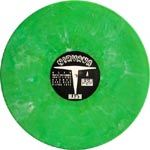 Would you like to know what's on these gorgeous, never-before-played marbled Sub Pop records? Well, then. Let tell you! Bands like Mudhoney, Soundgarden, Young Fresh Fellows and...wait for it...Nirvana.
That's right. I own a
virginal 7 inch
copy of Nirvana's "Negative Creep" and Mudhoney doing a live version of "Touch Me I'm Sick".
I touch them and I shake.
Should I sell them (they are rather valuable - the set would sell for over $200, most likely)? Play them? Or continue to keep them in my room and look at them with great wonder and awe every once in a while?
Your comments are desired.
(Now playing: "The Real World", The Bangles)