Bohemian Like You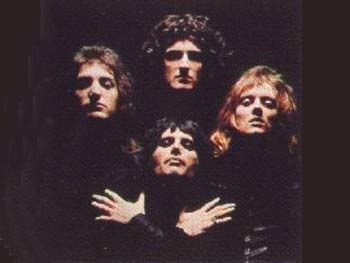 This Thursday night, I will be one of the DJs (and I use that term loosely) participating in "Just Bohemian Rhapsody", a clever little fundraiser for the
AIDS Committee of Toronto
. You can read all about it
here
. It's at my favourite Boat and I will be there early (but won't be staying too late - it's a school night, after all). Please come out, have a beer and support a really good cause.
Speaking of good causes, the Kingston station where I started (and probably ended)
my radio career
is holding the first-ever funding drive in its history. CFRC plays lots of good music and gives schmucks like me a chance to hone their radio voices and learn about broadcasting. So please
donate
if you have some spare change weighing down your pockets.
I've decided to take a break from The Bee's Knees for a while. I don't know for how long a while. I'd like to channel all of my energy, time and creativity into different kinds of writing. I need to re-evaluate my priorities. And honestly, I think I just need some privacy.
Don't be sad, kiddo. There's always the archives.
(Now playing: "Trying To Be Clever", Airliner)